Your guide to the ideal breakdown kit
Breaking down is challenging at the best of times, but when you break down without certain essential items, this could ultimately impact your safety.
Although we may not expect it, a breakdown can occur at any time, not only should you have reliable breakdown cover, but you should also have to hand, a kit that will contain any and all items you may need. Below we will take you through some of the key things you should have in your breakdown kit.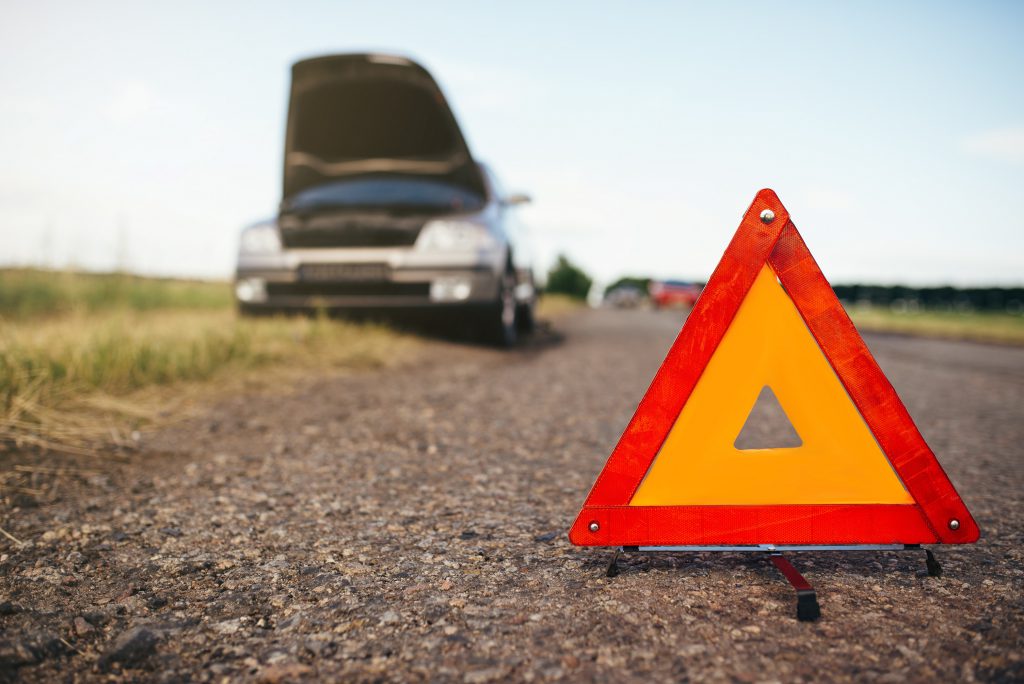 Items for your breakdown kit
Torch
Particularly in the winter months, there is every chance that you could break down in the dark. A torch will, therefore, make it much easier to not only navigate your way around outside of the car, but can make the whole situation much less nerve wracking. And don't forget spare batteries should your torch require them!
High-vis jacket
Ensuring you can be clearly seen by fellow motorists in the event of a breakdown is of the upmost importance, therefore it is crucial that you include a high-vis jacket in your kit. This item is so important that some countries, including France and Spain, require it by law.
Reflective warning signs
As with a high-vis jacket, reflective warning signs ensure that your car is visible on dark roads. Typically, these are reflective triangles and, ideally, a solid structure so that poor weather doesn't blow them over. One triangle should be placed in front of your car and the second 45 metres behind. If you breakdown on the motorway, however, the Highway Code strongly advises against using these.
First aid kit
Having a first aid kit is a useful tool in any situation, but particularly when driving they are great for dealing with minor injuries. The British Standards Institution has a national standard for first aid provision for use within motor vehicles. Just some of the items these should contain, include waterproof plasters, dressings scissors and sterile cleansing wipes.
Phone charger
When you break down on a motorway you are safe in the knowledge that there are emergency phones located throughout, but should you find yourself on a quiet country road, reaching somebody is that much tricker. Of course, most of us will have our mobile phone with us in situations such as this, so it is always recommended to have an in-car charger to hand just in case.
Of course, there are many more items you could include within your kit, sunglasses, a fuel can, food, drink, blanket, to name just a few. Ensuring you are full prepared for a breakdown is key to your safety.
Want more driving hints and tips? Take a look through our Driver Tips here.