SMF takes part in Wear It Pink 2021!
In October, the SMF office was awash with countless shades of pink as the team took part in 2021's Wear It Pink Day to raise funds for Breast Cancer Now.
The event was organised by Emma Williams, a member of our payments team and saw the whole SMF team don their pinkest outfits and enjoy food that was, you guessed it, pink!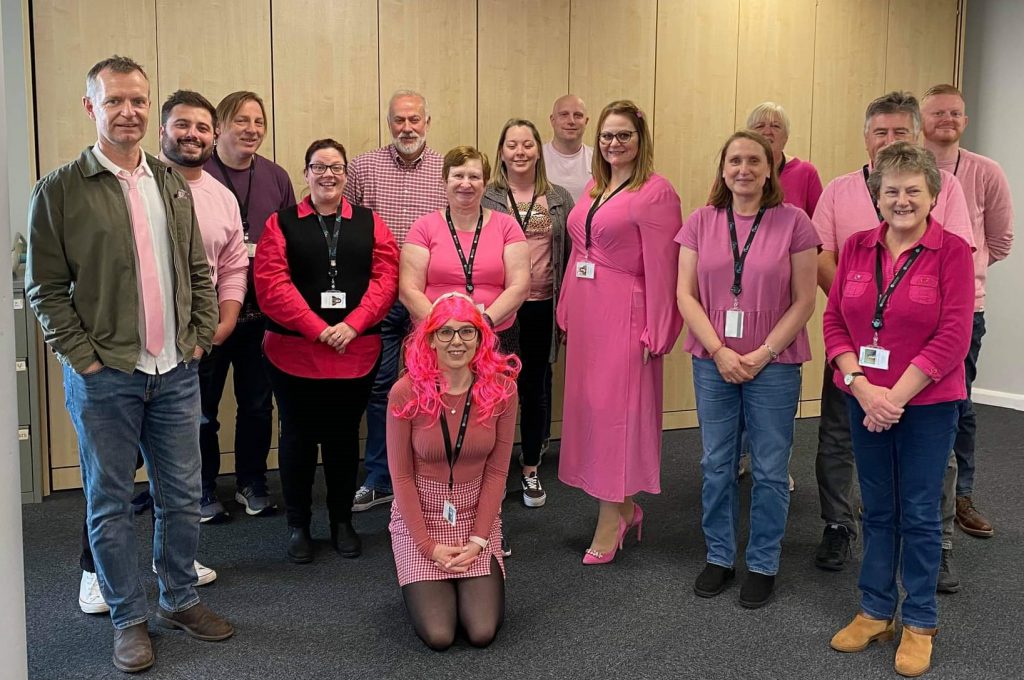 With an array of pink treats including Percy Pigs, prawn cocktail Skips, pink wafers, Pink Lady apples, not to mention amazing company, the day was a roaring success that raised a grand total of £355 for this wonderful cause.
What is Wear It Pink Day?
One of the biggest fundraising events in the UK, Wear It Pink Day takes place each October during Breast Cancer Awareness Month.
Now in its 20th year, there has been an astounding £36 million raised to date for Breast Cancer Now, a charity that raises funds to support those affected by the disease, as well as funding vital research into breast cancer.
This year was of particular importance to the charity after what has been a challenging 18 months during the COVID-19 pandemic. This not only saw research facilities closed through lockdowns, but also saw treatments and screenings disrupted significantly. As a result, support for breast cancer research and support has never been more crucial.
On behalf of the entire SMF team we would like to say a huge thank you to Emma for organising this lovely event, and to all those that donated.
If you would like to donate, please visit Emma's JustGiving page.