SMF partners with OnHand to give back to the community
As part of SMF's commitment to giving back to our local community, we have partnered with onHand, a leading employee engagement tool that supports us in volunteering and taking environmental action.
The app itself allows individuals who are looking for support, whether it's picking up a prescription, looking for a friendly chat, giving to a foodbank or even a spot of gardening, to volunteer and get involved. Volunteers for these tasks come from partnering companies, which now includes SMF!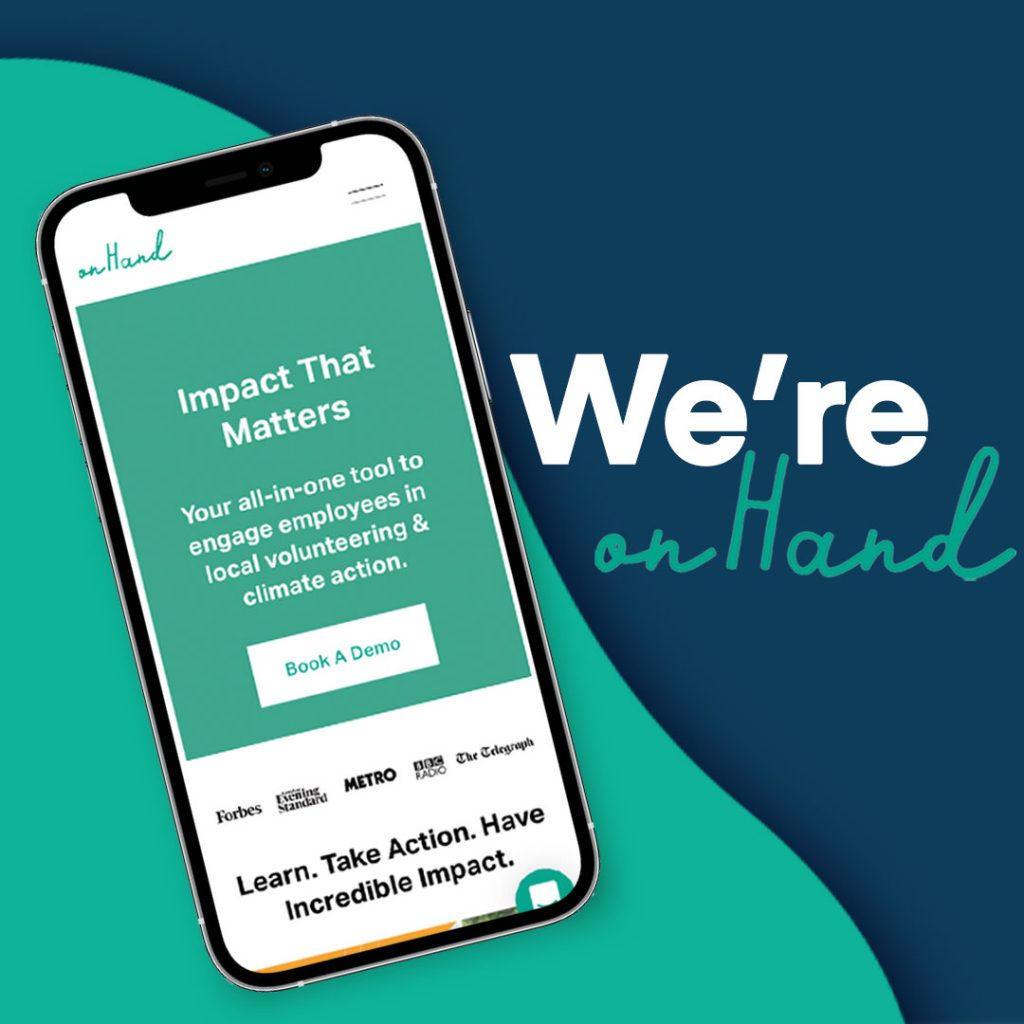 How does onHand work?
The SMF team will use the app to find causes they can support, and once complete, the activity will be logged. What makes this app so special, is that even if our team just has an hour spare, they can go on the app and give back.
In addition to supporting charitable causes, the app also provides details on environmental missions that the team can take part in, self-learning challenges (e.g. understanding LGBTQ+ and what it means for the community) and even missions to commit an hour for you own wellbeing.
The app dashboard allows us to see how we are doing as a company, but also highlights a leader board for individuals, throwing a bit of friendly competition into the mix.
The future of our work with onHand
Not only will onHand support in engaging our team and providing invaluable help to our local community, but for every ten 'missions' that our team completes, onHand will plant a tree. And we cannot wait to see the SMF forest flourishing in the not-too-distant future.
Speaking of onHand, Simon Bayley, MD here at SMF has said:
"We have been looking for ways in which SMF can give something back to our local community, but this can prove difficult with so many options out there and a team that is interested in supporting a whole host of causes. I came across onHand during my research who are, as they call themselves, the Uber of the charity app world.
 This allows our employees to take control of their charitable work, not only during working hours but in their personal lives also. It has proven to be a fantastic way for our wonderful team to get involved in a wide varieties of activities that aim to improve and support charities, diversity, the environment as well as themselves!"
 You can learn more about onHand here.
 Want to keep up to date with our team's progress? Follow us on LinkedIn!