Five things you need to do if your car breaks down
For any driver your vehicle breaking down can be a nerve-racking experience, particularly if you aren't sure of what your next steps should be.
Having an understanding of your responsibilities and how to stay safe during a breakdown is crucial, and you should consider all possible scenarios, whether on a quiet road or a motorway. Below we take a look at five key things you should do if your vehicle breaks down.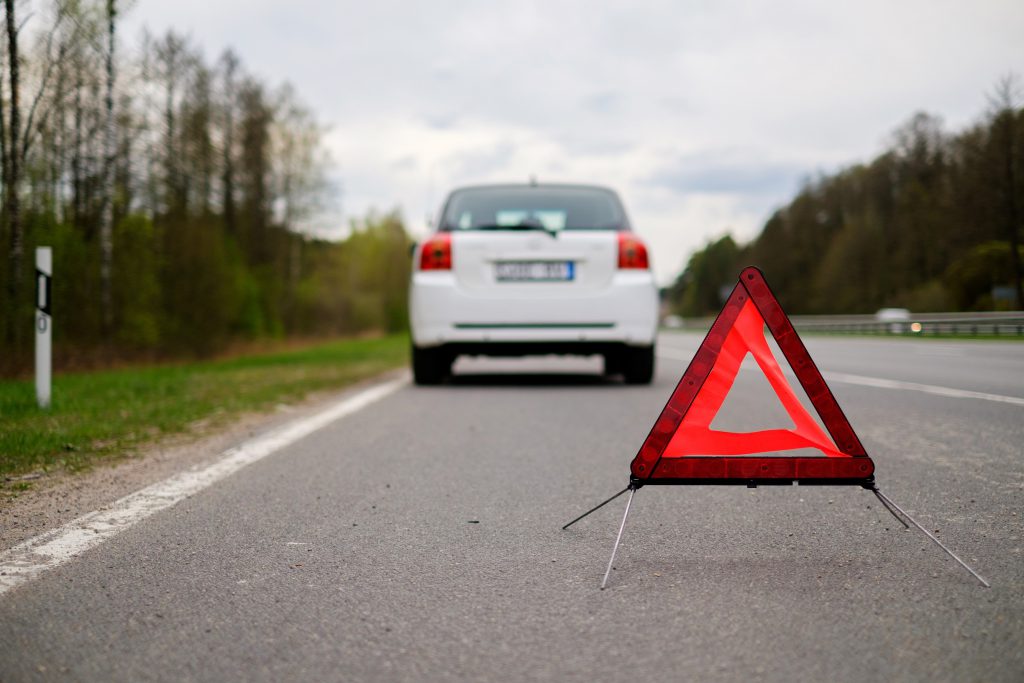 Pull over safely
If you are able to, you should ensure that your vehicle is moved away from the road and its moving traffic. For those driving on the motorway, if you are unable to leave the motorway at the nearest exit, pull over onto the hard shoulder as far left as you possibly can, ensuring your wheels are also turned to the left, and exit the vehicle through your passenger door. If you find yourself broken down in the middle or right lanes of the motorway, stay in your car, ensure your seatbelt is on and call 999, who will ensure the flow of traffic comes to a halt as you and your vehicle are recovered safely. Smart motorways will utilise CCTV to identify breakdowns, and your lane will be marked as closed as soon as your vehicle as been spotted.
Hazard lights
To ensure that your car is a visible as possible to passing traffic and to indicate that you are experiencing difficulties, immediately turn your hazard lights on. If weather conditions are impacting visibility on the road, also turn on your fog lights.
Wear a reflective jacket
Not only do you want your car to be visible to other traffic on the road, but once you have exited you also want to ensure you can be seen clearly. Wearing a high visibility jacket, therefore, is key as you await recovery. If you haven't got a 'high vis' already in your car in preparation for a breakdown situation, now is the time to get one.
Call for help
A rather obvious but an essential point, call for help at the earliest (not to mention safest) opportunity. If you have broken down on the motorway, there are orange SOS phones throughout, with arrows highlighting the direction of the nearest one. For those on quieter roads, if your car is obstructing traffic, as well as calling for a recovery vehicle, you should also ring the police on their non-emergency number (101) to inform them, as they may need to divert traffic. As mentioned above, if this occurs on the motorway call 999.
Wait in a safe place
Unless it is unsafe to exit your car, you should await recovery away from your vehicle. On motorways ensure you wait on the other side of the barrier, moving up the bank if possible. Use a warning triangle on at least 50 yards behind your car if broken down on a road, but these should not be used on the hard shoulder on the motorway.
Looking for more motoring guidance? Take a look at our hints and tips page.